About Me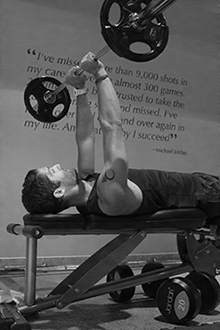 Tim Britton formed Pursuit Fitness in 2012 after moving from a life in the Performing Arts to a full time career in Health and Fitness. Tim has always been an extremely active person, regularly taking part in sports, training in the gym and in his spare time helping friends train, offering advice, knowledge and encouragement. Tim soon discovered a passion for inspiring others to push harder than they believed they could and to help them achieve amazing results.
Since 2012 Tim has also been a resident trainer at the well known Juicy Oasis Boutique Health Retreat and Spa in Portugal and Juicy Mountain Yoga and Fitness Retreat in Turkey. This gave him the opportunity of training a wide variety of people with varying levels of health and fitness – working with them to achieve tremendous results in just 7 days.
Tim believes in a Crossfit mentality and style of training; that we do not need to be pounding the streets or trapped in a gym on a machine for hours on end to get fantastic results.
"We are the machines and if we push our bodies and use functional movement effectively the results will follow in rapid succession"
– Tim Britton
Most people quit before they need to because they feel it is too hard, they don't believe in themselves or because they don't feel confident in knowing what to do. Through motivation, encouragement and a 'never give in' attitude Tim will not just coach you but work with you in helping you to realise your true capabilities. If you don't quit on yourselves, he will never quit on you.
Qualifications
Reps Level 2 Fitness Instructor
Reps Level 3 Personal Trainer
Advanced Training Techniques
Exercise Nutrition
Fitness Testing – Including Physical Measurements
Suspension Training
Power Rebounding
First Aid